Famous US

Mountaineer-Buried in Kathmandu, Sherpa style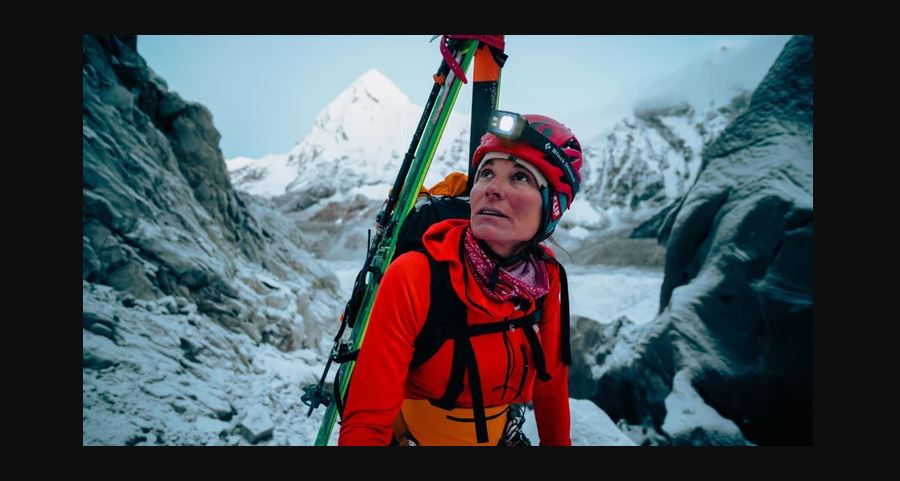 Hilaree Nelson, American ski mountaineer, first woman to summit two 8000-meter peaks (Everest and Lhotse) within 24 hours and "the 25 Most Adventurous Women of the Past 25 Years" died in the Himalayas this month. She was given an emotive cremation, but in Buddhist Sherpa tradition in Kathmandu not in her country of birth the US. Instead of Christian priests, Buddhist monks presided over a traditional ceremony attended by family members, friends and government officials at Nepal's capital. Monks lit a pyre, playing musical instruments and chanting prayers, while mourners lit incense.
In 2012 Nelson became the first woman to climb Everest (8,849m; 29,032 feet) and its neighbour, Lhotse (8,516m), within 24 hours. Six years later she was back on Lhotse, and she and her partner, Jim Morrison, became the first to ski down the mountain. But only four years later, on 26 September 2022, the couple were skiing down another Himalaya's highest Mountain, Manaslu (8,163m), when they faced an avalanche that swept Nelson over a cliff to her death, at the age of 49.
Born in 1972, in Seattle, Nelson started skiing at Stevens Pass at the age of three. She was a team member on the 2012 Montana State University Everest Education Expedition. Nelson was a National Geographic Explorers grant recipient, a member of over 40 expeditions, and had first ski descents in many countries. Her writing has been featured in such prestigious publications like National Geographic Adventure.
Nelson was a giant in her field, one of the most accomplished ski mountaineers in the world, a mother of two boys, a mentor to many, and an inspiration to more. The environments she thrived in, remote high alpine regions that she explored on foot and by ski, are inherently inhospitable to human life. Something was different about Nelson—her formidable physical strength, her calm, resonant demeanour, and the many years that she has safely travelled through treacherous terrain— seemed to give her an air of invincibility. "I and every mountain person alive today feel the roar of a big spirit passing," wrote climber Will Gadd in a tribute.
Probably Nelson had a premonition about her impending death. Few days before her sad demise she wrote an Instagram post about the challenges of the trip along with pictures of the expedition. "I haven't felt as sure-footed on Manaslu as I have on past adventures into the thin atmosphere of the high Himalaya," she wrote, mentioning the bad weather which has plagued climbers in recent days. "These past weeks have tested my resilience in new ways." Her life climbing partner Morrison said, "We went up high and tried hard but the mountain said no."
Source: Himalayan News Chrornicle